UHG I LLC – United Holding Group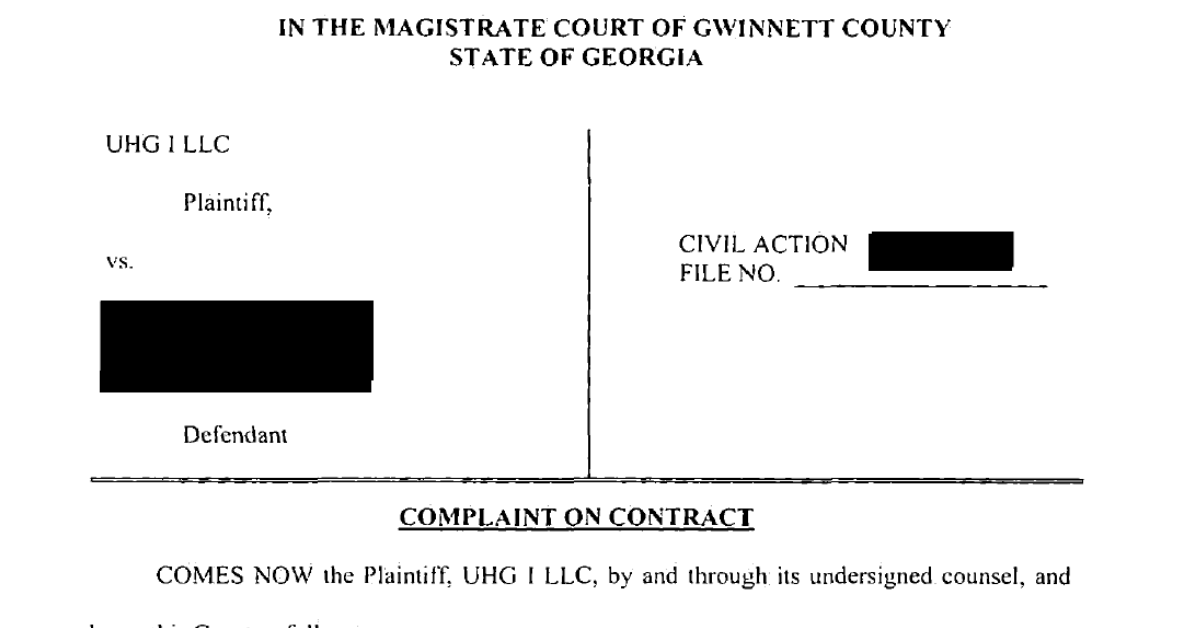 United Holding Group, LLC (also known as UHG, LLC, UHG I LLC, and UHG II LLC) is a Delaware limited liability company with its principal place of business at 6400 Sheridan Drive, Suite 138, Williamsville, New York. It was founded in 2017 by three individuals, Craig Manseth, Darren Turco, and Jacob Adamo. These guys were already deep into the debt-buying business before forming UHG. Manseth owned and managed United Debt Holding LLC, a debt buyer in Colorado. Turco was the Executive Vice President for United Debt Holding LLC and Manseth was his boss. Adamo owned and managed JTM Capital Management, LLC, a debt buyer based in New York. When formed in 2017, UHG managed the debt collecting business of United Debt Holding, LLC and JTM Capital Management, LLC. From September 2017 through April of 2020, these companies collectively placed more than 6.5 million accounts with a face value of more than $8 billion.
In 2020, UHG LLC received a forgiven PPP/bailout loan in the amount of $185,100 reporting 13 employees.
UHG Lawsuits in Georgia
Presently, the majority of lawsuits filed against consumers in Georgia on behalf of UHG are filed by debt collection law firm Mandarich Law Group. Up until about 2021, debt collection law firm Stenger & Stenger, PC was the main filer in Georgia. UHG filed over 1700 lawsuits against consumers in Georgia.
UHG files lawsuits against consumers claiming to have purchased debts from:
Cashnet USA
Citibank
WebBank
First National Bank of Omaha
Sofi Lending Corp
US Bank, Department Stores National Bank
Consumer Adjustment Corp
Pentagon Federal Credit Union
Synchrony Bank
NetCredit
NC Financial Solutions of Georgia, LLC
Westlake Services
and others.
In January 2022, the Consumer Financial Protection Bureau filed a Complaint against UHG and its individual owners and operators for numerous violations of the Fair Debt Collection Practices Act. You can read the full complaint here.
Are you being sued by UHG?
You don't have to go through this alone. You have affordable options. Contact me to schedule a free consultation.
Contact Me Now