Credit Corp Solutions, Inc.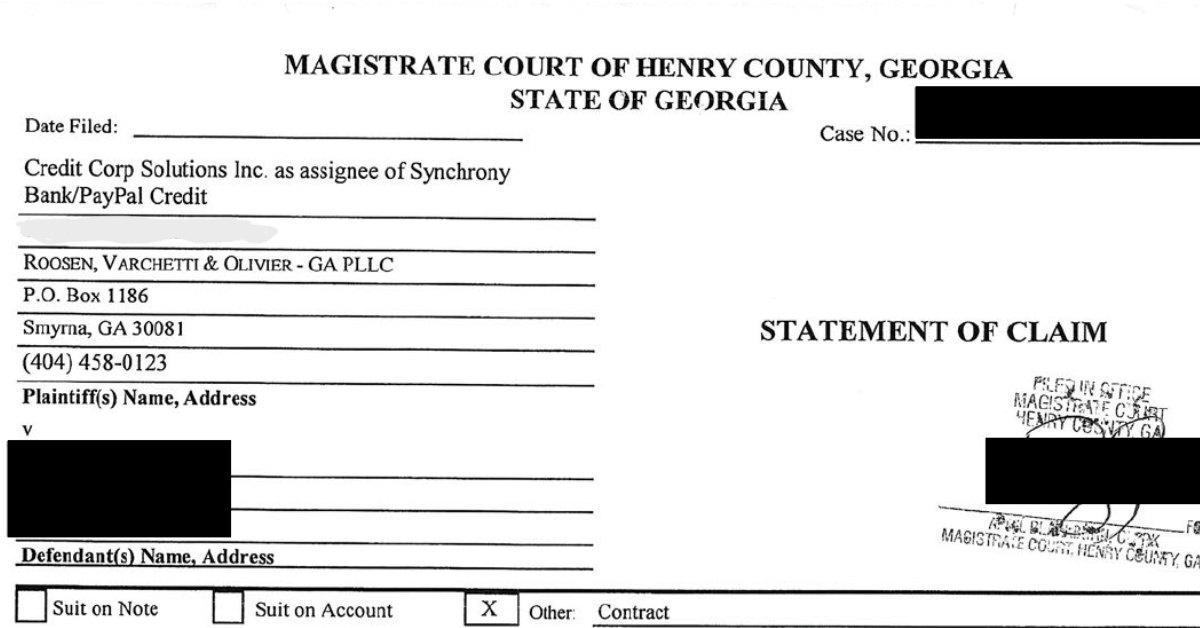 Credit Corp Solutions, Inc. is a debt buyer formed in Delaware in 2011. Its business address is 121 W Election Rd Ste 200, Draper, UT 84020-7766. It also goes by the names Tasman Credit, Tasman Credit Corp and Credit Corp Collections Agency.
Credit Corp Solutions has filed over 2,000 lawsuits in Georgia since 2019. (Not all Georgia counties allow access to their court dockets so the number could be higher). The majority of these lawsuits are filed by debt collection law firms Pollack & Rosen, PC or Roosen Varchetti & Oliver GA-PLLC. Occasionally, debt collection law firm Aldridge Pite & Haan will file a few. In these lawsuits, Credit Corp Solutions claims that it purchased debts from:
WebBank
Lending Club
Synchrony Bank
Genesis Bankcard Services
Citibank
Compass Bank
Sallie Mae Bank
GE Capital Retail Bank
Celtic Bank
CNW Bank
First Electronic Bank
The Bank of Missouri
and others.
Are you being sued by Credit Corp Solutions?
You don't have to go through this alone. You have affordable options. Contact me to schedule a free consultation.
Contact Me Now