Pharus Funding LLC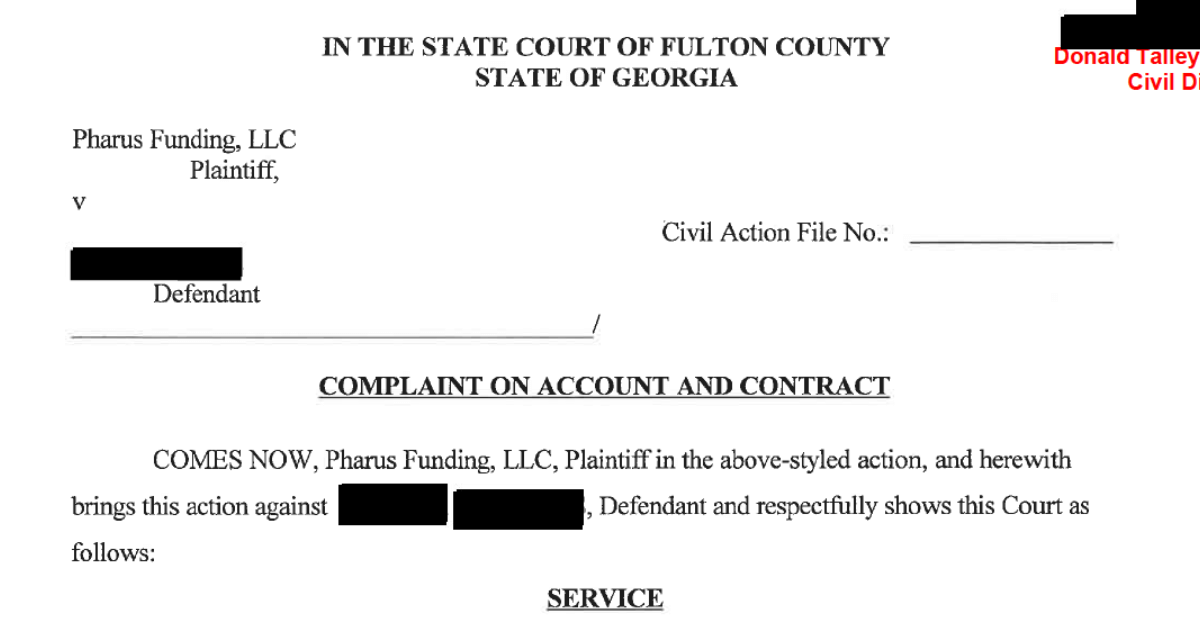 Pharus Funding LLC  is an Arizona limited liability company that is managed by Talisman Partners LLC. Talisman Partners LLC is managed by Envision Capital Management, Ltd. Envision Capital Management, Ltd. Envision is a financial advisory firm that manages $37,869,684 in 63 accounts. Michael Druckman and Patricia Druckman are the financial advisors at Envision. Pharus, Talisman, and Envision are all at the same address: 10245 E Via Linda Blvd, Ste 110, Scottsdale, AZ 85258.  Pharus does not handle its accounts directly but has them "serviced" by someone else.
Pharus files lawsuits against Georgia consumers through debt collection law firm Roosen Varchetti & Oliver GA-PLLC. It files lawsuits on debts it alleges to have purchased from American Credit Acceptance, Pentagon Federal Credit Union, and others. Pharus has filed less than 40 lawsuits in Georgia since 2018. (Not all county courts report electronically and the number may be much greater).
Are you being sued by Pharus Funding?
You don't have to go through this alone. You have affordable options. Contact me to schedule a free consultation.
Contact Me Now